Communications hierarchy
All of our brand communications can be split into four areas:
- Overarching global brand covers all communications that are promoting the De La Rue brand as a whole

- Divisional, covering Authentication and Currency – and can be either general to the division or specific to individual products

- Internal communications are created for our employees

- Flex communications refer to specific, usually time bound, events or activities.
Each area has specific rules around which identity elements can be used. Always follow the guidance in this section, illustrated with notional applications to demonstrate how they should look.
Global Brand



Internal Brand

Note the use of employee focused photography for internal branding
Authentication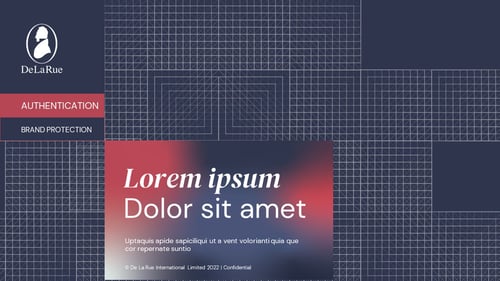 Product
Currency
Product