Graphic patterns
We have created a suite of graphic patterns for use within divisional communications. These patterns are based on the expertise and craft that goes into Currency design and
innovative Authentication solutions.
The fine detailed patterns add sophistication and depth to our visual identity.
There are two patterns each for Currency and Authentication materials. These patterns should not be used for any other purpose and should only be used by the division
specified for each.
To ensure consistency throughout communications, all patterns are provided as vector artwork and should not be edited or recreated.
Authentication
Pattern 1 - Brand Protection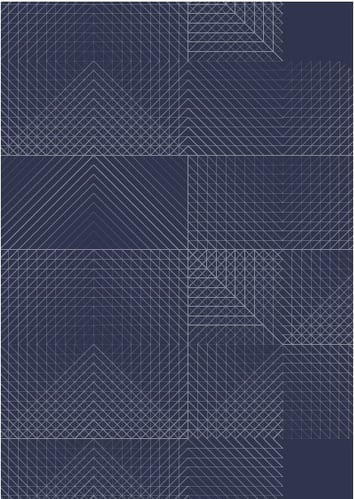 Pattern 2 - Government
Currency
Pattern 1

Pattern 2
These images are not suitable to use as artwork as they are low resolution, non-transparent rasters.. Appropriate artwork can be found in the Brand Resources SharePoint, or can be made available to external users on request
Usage
To ensure the patterns have an elegant and consistent visual approach, we use individual transparency settings, as shown here, when placing each pattern artwork into design layouts.
When overlaying gradients onto patterns, there should be some gradual transparency at the bottom of the block, so that the pattern is subtly visible beneath. This is achieved using the gradient feather tool on the lower half of the block, as illustrated opposite.
To ensure legibility of our logo, it should be placed onto a solid De La Rue Blue block over the top of the pattern.
For guidance on using the gradients in application layouts, visit the Elements > Gradients page.
Authentication
Pattern 1: 100% opacity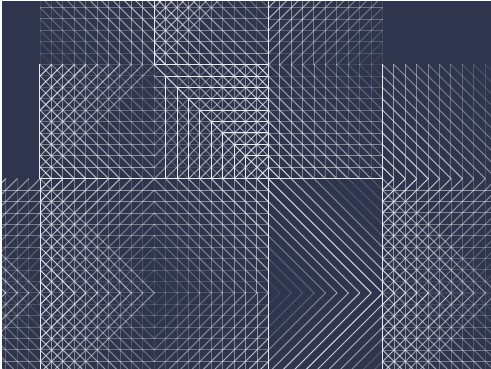 Pattern 2: 50% opacity
Currency
Pattern 1: 50% opacity
Pattern 2: 50% opacity
What not to do
In order for the patterns to reinforce a sense of expertise and sophistication throughout our division communications, they need to be applied consistently across all De La Rue communications.
These examples show ways in which the patterns should not be used.
| | | | |
| --- | --- | --- | --- |
| 1. Do not change colour | 2. Do not change line weight | 3. Do not place on other colour backgrounds | 4. Do not place on white background |
| 5. Do not place over other gradients | 6. Do not place over imagery | 7. Do not place text directly over patterns | 8. Do not stretch or distort |